Amber Forms / Amber inclusions
Forms
One of the most interesting features in amber are the different forms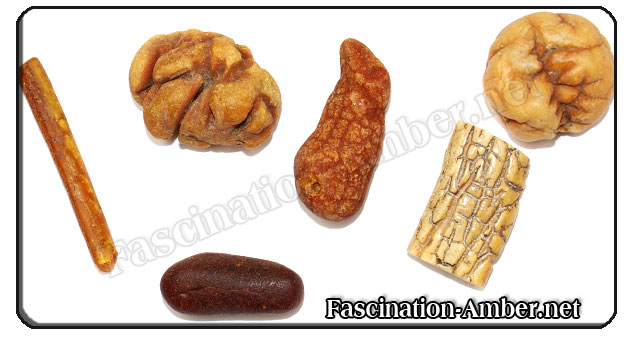 Some are so bizarre that you can recognize in them human faces and heads, animals, animal heads, mushrooms and many others.
Especially valuable because rare, are stalagmites and stalactites that have a globular or a pear and heart-shaped form. On the surfaces of the droplets weathering cracks are visible.
The diameter of the droplets is 1.5 cm.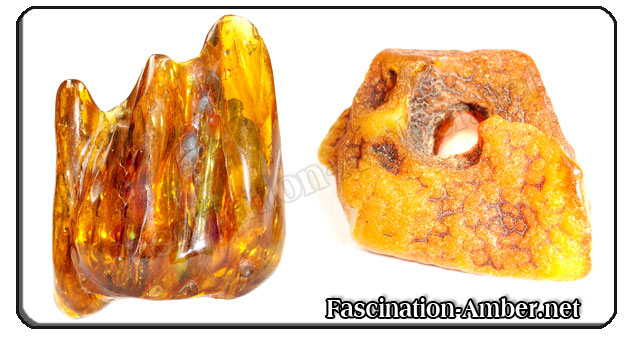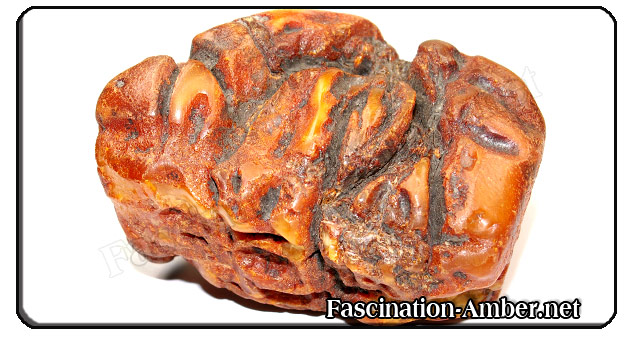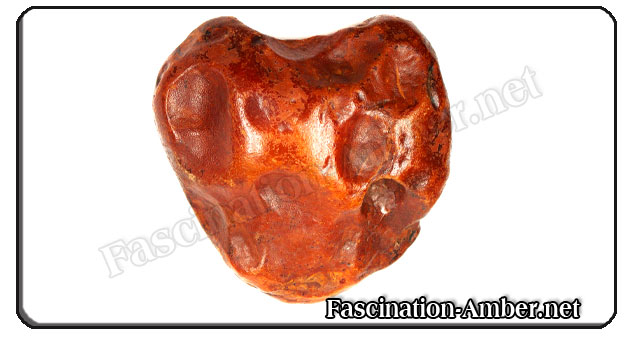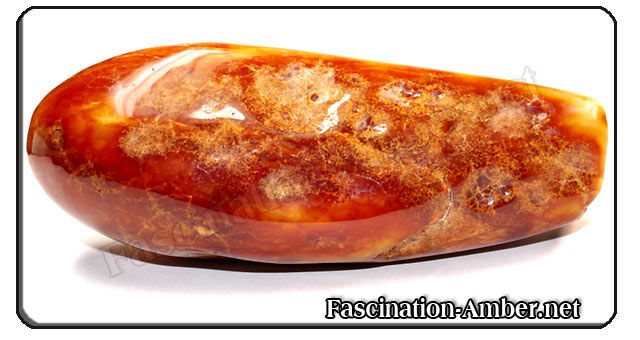 …like an eggplant
Lumps of amber and amber clods, especially those with beautiful weathering rind or -bark are extremely rare and very valuable. Very rare are ambers with a natural hole. These were often worn in earlier centuries as "amulets". This kind is also very rare. Thus, there are also special forms of amber, which arose under the bark. They are on both sides provided with "stamps" of the bark, sometimes with convex and / or concave surface. Even so-called resin bags that have arisen between the annual rings of a tree, are popular collectibles.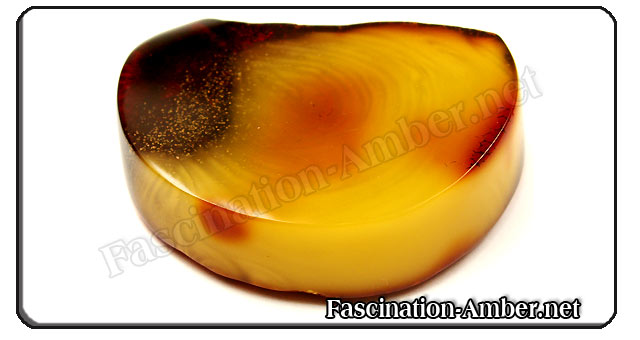 Rare ambers show in its interior, as the resin flowed in the past.
Also of interest are the so-called drop stones in special colours.