Inclusions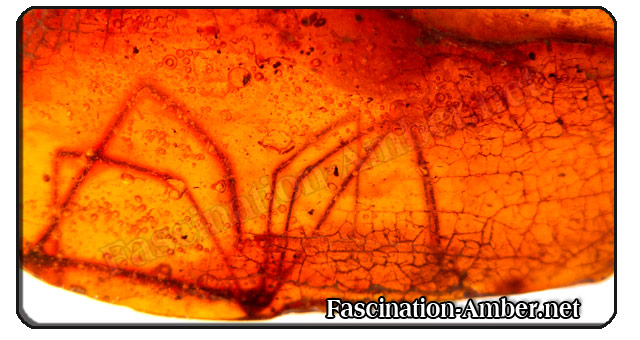 Every 10,000 amber has "inclusions", such as:
• flowers, leaves, conifers, blades of grass, bark, moss, soil;
 

 

 

• worms, snails, crustaceans, millipedes, insects, spiders, fleas, mosquitoes, flies, amphibians, hair of mammals, bird feathers, now no longer occurring Apterygota;




• Moving water droplets, air bubbles, streaks from multiple resin flow or offal of small animals which were crushed.




Small golden "leaves" are no inclusions, but so-called "Sonnenflinten".
These are tiny cracks in the interior of amber, which gives it, especially with jewellery, a special beauty.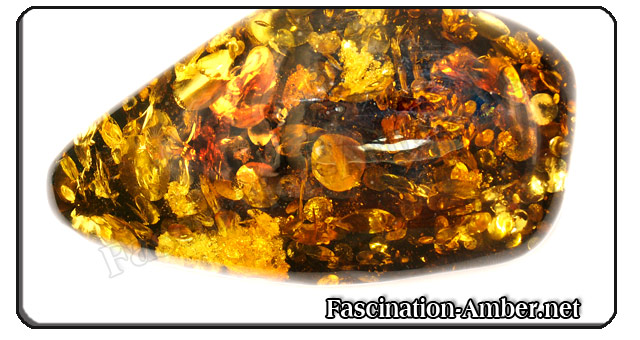 It is frequently asked:
How did the animals come to the resin and, later in the amber?
The animals were attracted by the sweet smell of the resin; they wanted to couple or they were blown by the wind on the fresh resin like the flowers and leaves. Probably true dramas have played, because the animals tried to escape but that was very rarely. This is also shown by the fact that sometimes single legs, wings are included in amber.